Home carers and their clients in Buckinghamshire can now get their COVID-19 and flu vaccines.
It's that time of year.

Protect

yourself

and

Protect

Others!
It's very important to boost your immunity ahead of this winter to help protect you and the person you care for. Both flu and COVID-19 can be life-threatening and getting both flu and COVID-19 increases risk of serious illness.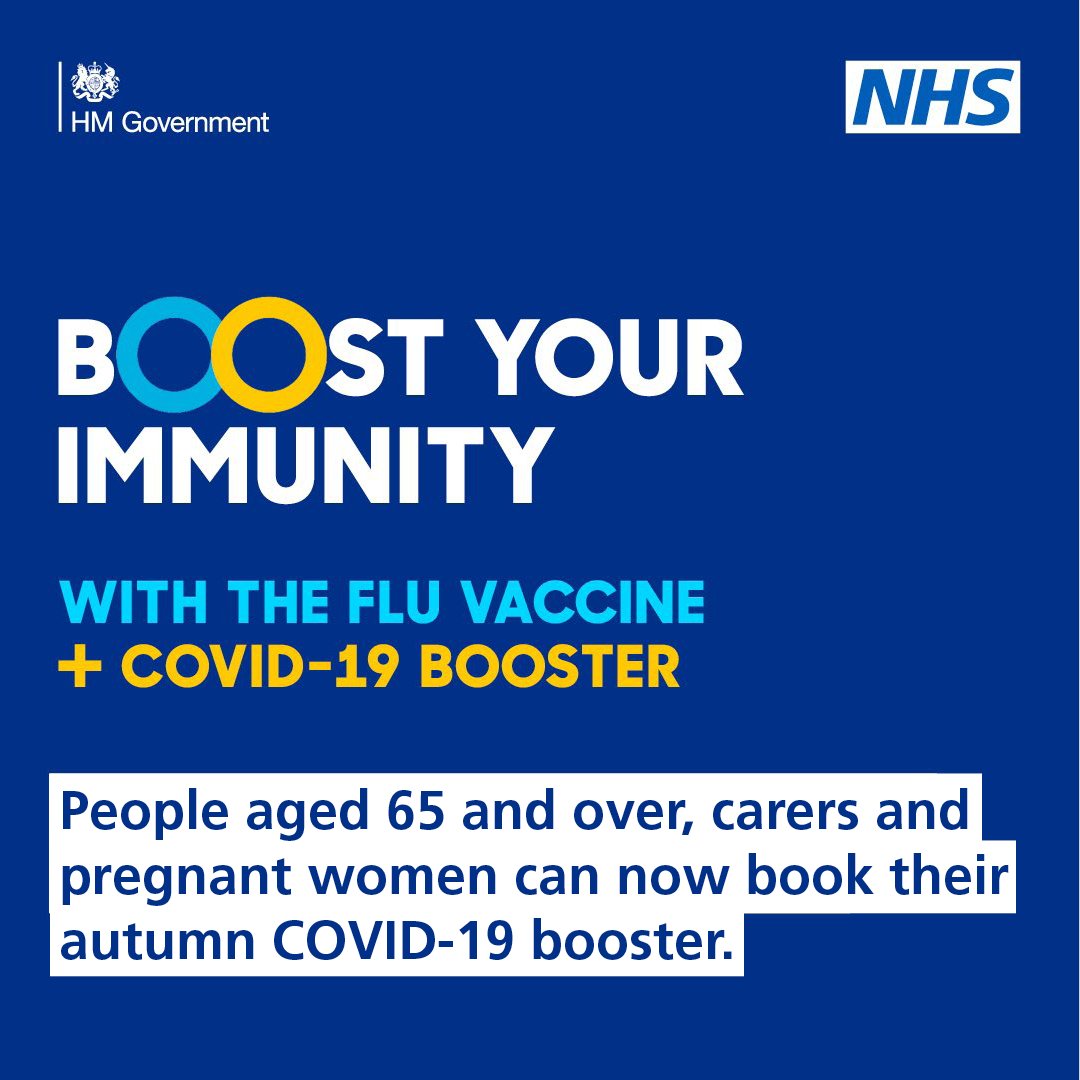 As a visiting or live-in carer, you're more likely to be exposed to the flu and COVID-19 viruses. You also care for people who may be at greater risk and it's easy to pass these viruses on without knowing. That's why we're encouraging our carers, clients and all Ashridge Home Care friends to get their flu & COVID-19 booster vaccines as soon as possible.
Flu and COVID-19 vaccines are the best defence against these potentially life- threatening viruses for carers and the people they care for.
The flu and COVID-19 vaccines are both now available to carers this Autumn. If you haven't got any earlier doses that you need of the COVID-19 vaccine, it's not too late. You can get these right now and will be welcomed at a local vaccination centre to get up to date.
Whether you're a paid or unpaid carer, you can book your COVID-19 booster through the
National Booking Service, call 119 or find a walk-in appointment through the online vaccination walk-in finder. The flu vaccine may be offered at the same time but if not you can get this at a GP practice or community pharmacy at another time – it's better to get what you need as soon as you can rather than waiting to have both at the same time.
A Bespoke care solution for those who have suffered from Covid-19
With so many benefits to one to one live-in home care, it's the obvious choice for elderly people needing care after a COVID-19 infection. Our loved ones deserve the ability to live life on their own terms, yet remain safely in their home to stay healthy.
"Just 0.17% of old people receiving professional care in their own homes have died from COVID-19 compared to 29.3% of old people in care homes" Why Risk Lives When Safer Alternatives Exist?
Live-in carers can help older people with rehab exercises in the comfort of their own homes while also lowering the probability of falls. Home care also gives seniors an opportunity to recover from attention and memory problems in a familiar and safe space.
After weeks spent in the hospital, receiving care at home is a welcome change. The benefits of home care cannot be understated. In fact, according to one study, "home care decreases costs, improves health outcomes, and reduces hospital stays".
Our loved ones who have suffered from coronavirus have the chance to recover and recuperate in familiar surroundings they are comfortable in. This can aid in the recovery process making it quicker, and it is also an excellent base for rehabilitation.
Arrange your FREE post Covid-19 care needs consultation today. Contact us now by calling 01494 917 344 or email: care@ashridgehomecare.co.uk